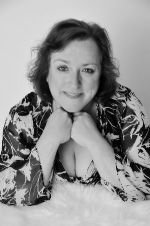 Singer Wedding, Theatre, Cabaret, Care Homes, and Corporate events in Berkshire, Surrey and surrounding counties
Based in Bracknell in Berkshire, Louise Herrington a dramatic soprano in Berkshire specialising as a singer for Weddings, theatre, cabaret, care homes, and corporate events. Louise grew up in the home counties in England. Having studied voice privately, she went on the English National Opera 'Knack' performance course the first year it was run. She can be seen performing as a wedding singer in Berkshire and home counties, concerts, musical theatre events along with cabaret events in and around Berkshire.
This is the official website of Louise Herrington and Belle Voix. This site will keep you up-to-date on their latest concerts and performances in and around the Berkshire, Buckinghamshire and Hampshire areas and give you information on how to hire an opera singer / musical theatre / cabaret singer for concerts, corporate events and a singer for weddings.
Please feel free to ask Louise about anything musical. As an experienced singer for weddings she will be able to suggest music from the popular and classical repetoir to suit your special day
If you wish to make a booking enquiry for Louise to provide enterainment for your event or social, please use the booking form at the the bottom of the website.
Thank you for visiting.
Louise Herrington, wedding, theatrical and cabaret singer in Berkshire